Yesterday's television shows yesterday - Jeopardy and How I Met Your Mother - as well as the unveiling of the Sports Illustrated Swimsuit Cover model - were just okay, to say the least.
----------------SPOILER ALERT!----------------------
Jeopardy
If you did not see the show, then here it is, in two parts:
Part I:
Part II:
Here's what I thought:
Way, WAY too much advertising for IBM, even though I know a family friend that works for the company. Once I heard that there will be only TWO actual games played over the span of three days, that really disappointed me. To top it off, the first 10 minutes and the middle 7 minutes of the show were ONLY about how Watson (the computer player) was built and how it works. Jeopardy! only showed one round - they didn't get to Double Jeopardy by the end of the program.
What also disappointed me was Watson. I was expecting him to answer EVERY question correctly, since he is a computer. The computer messed up about 3 to 4 times - with one time repeating an incorrect answer by Ken Jennings. I guess the screw-ups were mainly entertainment-based - to keep the game interesting - since the tally after one round is:
Ken Jennings: $2,000
Watson: $5,000
Brad Rutter: $5,000
Hopefully, today, they'll show the completion of the first game, and that tomorrow they might show a full second game.
How I Met Your Mother

Click here to see the latest episode.
I was pleased with yesterday's show - Ted and Zoey's slow-moving relationship; the misery Lilly has to face on Valentine's Day unknowingly thinking that her husband, Marshall, is taking care of her mother after his father's death; and Barney actually having a date (wow! That's unheard of!) on Valentine's Day.
I do not think this relationship between Ted and Zoey will last, however, since Ted
hates
slow-moving relationships. For example, he wanted to go out to a nice Italian restaurant for lunch with Zoey, but she turned him down and instead wanted lunch at his place. There have been past episodes in which Ted dumped his now ex-girlfriend mainly because of the relationship moving at a snail's pace. In addition, based on the early preview of next week's episode, The Captain (Zoey's ex-husband) returns... which sounds like
BAD
news for Ted Mosby!
Sports Illustrated Swimsuit Cover Model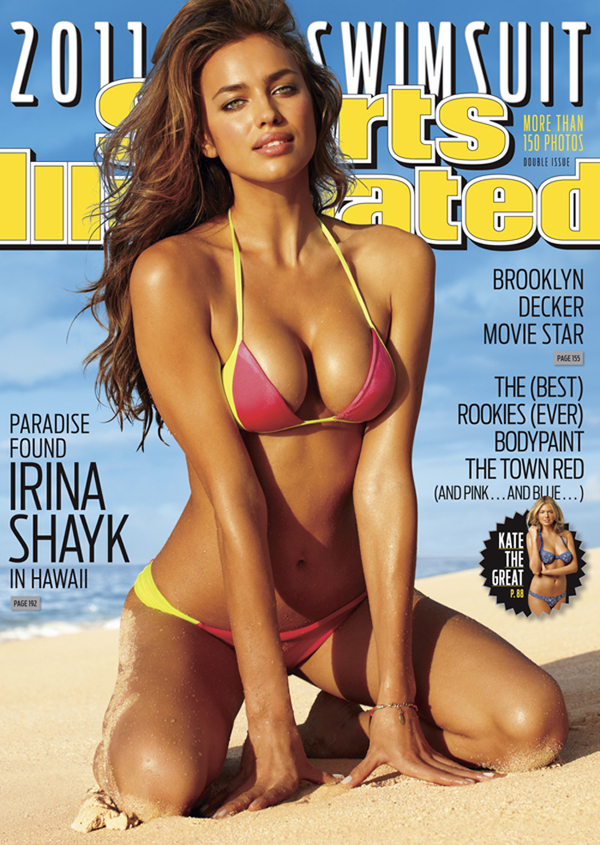 I thought the SI Swimsuit cover was so-so. Had Brooklyn Decker or the rookie, Kate Upton been on the cover, I might have actually bought the magazine. But, since Irina Shayk is on the cover - and the fact that Bar Raefali is NOT in the magazine, I don't think I'll get it.
In the next post, I'll be discussing the Bieber Fever that has taken over the United States these past couple of months, the new Glee episode, and the importance of headphones on campus. Stay tuned!